Boutique Recruitment & Staffing for the Tri-State
Statewide Staffing, Inc. is the tri-state area's premier boutique recruitment and staffing agency. We specialize in direct hires as well as temporary, contract-based work.
Industries We Serve
We're versatile. Statewide Staffing works with a wide range of industries and positions to scale with your business search objectives. We engage in searches from entry-level to senior level and C-suite posts across many verticals. Temp and permanent full-time work primarily extends into fields including administrative, IT/technology, legal, sales, finance and accounting, engineering, healthcare and construction.
Fortune 500 Clients
Statewide Staffing works with global entities and Fortune 500s like Bed Bath and Beyond as well as many reputable businesses throughout New York, New Jersey, and Pennsylvania. Tri-state companies include Northeast New Jersey Legal Services, Thea Enterprises, Cardiology Center of New Jersey, Foley Inc., WAB US CORP, and many CPA firms. Construction specific clients include Unicorn Construction, Catcord Construction, and The Accent Group for positions including accountants, project managers, and administrative staff. Other legal-related clients include K&L Gates; Arohonson Weiner Salerno & Kaufman, and McCarter & English.
We'd love to add your business to the roster.
30 Years of Recruiting & Staffing Experience
Statewide Staffing, Inc. was founded in 1988 as a recruitment agency for direct hire and permanent placement. By 1999, we expanded to include staffing services for temporary and contract-based placements in order to meet the fast-growing needs of our clients.
With three decades of experience working with candidate clients and employer clients, we know how to make both sides happy. We place the most qualified candidates in the best positions, and find the right jobs for the right applicants, making sure the company's mission and culture fits with each individual candidate's work style and career goals. That's the mission of Statewide Staffing.
Meet Cheryl
Cheryl Biafore is the founder and president of Statewide Staffing, Inc. With an innate ability to assess a client's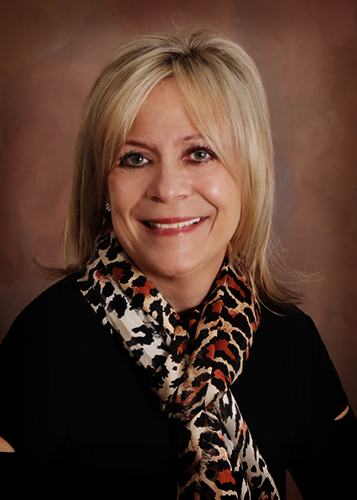 business culture and a candidate's skill set, qualifications, and fit within that culture, she has built a thriving recruitment and staffing agency serving the tri-state area. Statewide Staffing successfully serves both small-to-midsize businesses and large-scale corporations with a mission to meet all clients and candidates with respect, integrity, and professionalism.
Cheryl is a graduate of Fairleigh Dickinson University in Rutherford, New Jersey, where she received her bachelor degree in business with a concentration in finance. Upon graduating, she began her journey as a career recruiter. Soon after, Cheryl's entrepreneurial spirit led her to start her own business, which she continues to lead today.
Cheryl's good nature, warm personality, and incomparable thoroughness makes her easy to work with time and time again. She loves working with new clients as well as developing long-lasting relationships. Simply put, helping clients and candidates find that ideal match is what motivates her to come to work each day, smiling and ready for more.
Stand-Out Services & Offerings
Talent Marketing
We carefully review each resume for our job seekers to ensure that they are effectively marketing their talents and accomplishments.
Candidate Prep
We hand hold when necessary, helping our candidates in the job market prepare for interviews properly by rehearsing how best to deliver their resume into talking points as well as thoroughly reviewing the interview criteria and job description.
Life Cycle Recruiting
We orchestrate a full life cycle recruitment process, utilizing both traditional and non-traditional recruitment methods, to ensure ideal placement.
Behavior-Based Interviewing
We use behavioral-based interviewing techniques along with other selective tools to identify quality candidates in a shorter time frame.
Rapid Placement
Through our use of best practices and proven recruitment process, we close out job requisitions within a more than reasonable time-to-fill metric.